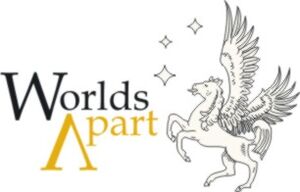 Welcome to the Worlds Apart Wiki
Edit
The Writ of Common Wisdom concerning minutiae from the obscure Worlds Apart e-novels, following the long, strange journey of the Pathfinder Ship 'Pegasus' and her quirky crew as they travel across the galaxy rediscovering the lost colonies of humanity.
Describe your topic
Edit
Insanely detailed and woefully inaccurate background info on the Worlds Apart Universe.
Latest activity
Edit
Ad blocker interference detected!
Wikia is a free-to-use site that makes money from advertising. We have a modified experience for viewers using ad blockers

Wikia is not accessible if you've made further modifications. Remove the custom ad blocker rule(s) and the page will load as expected.